Want to support the efforts of the CAP Foundation outlined below? Click here to DONATE NOW.
A degree in physics leads to numerous careers   Meet some "hidden physicists".  Click on photo to watch video interview.
The CAP Foundation (CAPF) supports the many activities undertaken by the Canadian Association of  Physicists (CAP) in support of physics education and physics student activities (see list below).  We have also produced a number of resources to help answer "What good is a physics degree?" (see links to posters and videos on this page).
Want to support these efforts? Click here to DONATE NOW.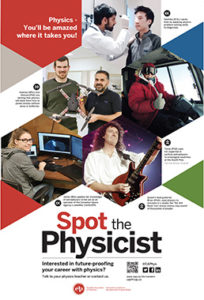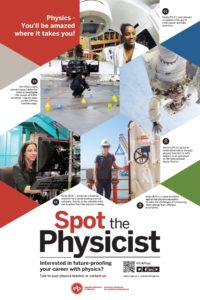 The CAPF supports a wide range of activities to encourage excellent young physics students across the country, including:

•  the annual CAP Lecture Tour, in which outstanding speakers from the CAP membership are supported jointly by the CAP and by host university departments to deliver special physics lectures to undergraduate students at Canadian universities between January and April of each year;