About Us
The Division of Particle Physics has a large membership of particle physicists across Canada. PPD activities include an annual meeting and programs at the CAP Congress. The PPD also offers annual student awards for the best presentations and poster at the Congress and for the best thesis in experimental or theoretical particle physics.
We invite students and postdocs to become members of the PPD. Being part of the community will expose you to the broad research program carried out in Canada and will provide you with opportunities for career advancement.
The PPD membership partly overlap with that of the Institute of Particle Physics of Canada (IPP), an independent body promoting Subatomic Physics (SAP) in Canada.
Our Mission/Activities
Our research focuses on understanding the fundamental particles of the universe and their interactions. The large open questions we are trying to answer center around the origin of mass, the nature of dark matter, what the neutrinos are telling us and the relations between our field and astrophysics or cosmology.
The PPD is committed to supporting particle physics research and education in particle physics in Canada. It represents a beacon for the community at any time of the year and offers a platform during the yearly CAP congress. PPD also offers networking opportunities to its members and facilitates the dialogue and collaboration across sub-disciplines
More here:
Our Leadership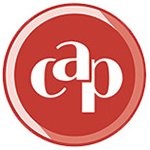 Chair
Seyda Ipek
Carleton University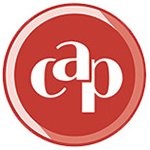 Vice Chair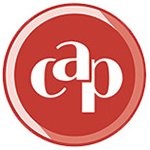 Secretary-Treasurer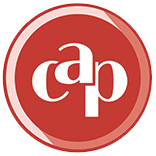 Webmaster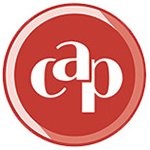 Past Chair
Maximilian Swiatlowski
TRIUMF
PPD Executive by Year:
Year
Chair
Vice-Chair
Past Chair
Secretary-

Treasurer

Webmaster
2022-2023
Maximilian Swiatlowski

TRIUMF

Seyda Ipek

Carleton U

Matthias Danninger

SFU

Vacant
Vacant
2021-2022
Matthias Danninger

SFU

Claire David

York U

Maire-Cecile Piro

U. Alberta

Vacant
Vacant
2019-2021
Maire-Cecile Piro

U. Alberta

Matthias Danninger

SFU

David Morrissey

TRIUMF

Vacant
Vacant
2018-2019
David Morrissey

TRIUMF
(since Oct.2018)

(C.Kopper was
Chair from June-Sept.)

Marie-Cécile Piro

U. Alberta

Alister Lister

UBC

Vacant
François Corriveau

McGill

2017-2018
Alister Lister

UBC

Claudio Kopper

U.Alberta

Steven Robertson

McGill

Past Chair
François Corriveau

McGill

2016-2017
Steven Robertson

McGill

Alister Lister

UBC

Christine Kraus

Laurentian

Past Chair
François Corriveau

McGill

2015-2016
Christine Kraus

Laurentian

Steven Robertson

McGill

Jean-François Arguin

Montréal

David Bailey

Toronto

François Corriveau

McGill

2014-2015
Jean-François Arguin

Montréal

Christine Kraus

Laurentian

Anadi Canepa

TRIUMF

David Bailey

Toronto

François Corriveau

McGill

2013-2014
Anadi Canepa

TRIUMF

Jean-François Arguin

Montréal

Veronica Sanz

York

David Bailey

Toronto

François Corriveau

McGill

2012-2013
Veronica Sanz

York

Anadi Canepa

TRIUMF

Bernd Stelzer

Simon Fraser

David Bailey

Toronto

François Corriveau

McGill

2011-2012
Bernd Stelzer

York

Veronica Sanz

York

Kevin Graham

Carleton

David Bailey

Toronto

François Corriveau

McGill

2010-2011
Kevin Graham

Carleton

Bernd Stelzer

Simon Fraser

Isabel Trigger

TRIUMF

David Bailey

Toronto

François Corriveau

McGill

2009-2010
Isabel Trigger

TRIUMF

Kevin Graham

Carleton

Wendy Taylor

York

David Bailey

Toronto

François Corriveau

McGill

2008-2009
Wendy Taylor

York

Isabel Trigger

TRIUMF

Roger Moore

Alberta

David Bailey

Toronto

François Corriveau

McGill

2007-2008
Roger Moore

Alberta

Wendy Taylor

York

Alain Bellerive

Carleton

David Bailey

Toronto

François Corriveau

McGill

2006-2007
Alain Bellerive

Carleton

Roger Moore

Alberta

Dugan O'Neil

Simon Fraser

David Bailey

Toronto

François Corriveau

McGill

2005-2006
Dugan O'Neil

Simon Fraser

Alain Bellerive

Carleton

Clarence Virtue

Laurentian

David Bailey

Toronto

François Corriveau

McGill

2004-2005
Clarence Virtue

Laurentian

Dugan O'Neil

Simon Fraser

William Trischuk

Toronto

David Bailey

Toronto

François Corriveau

McGill

2003-2004
William Trischuk

Toronto

Clarence Virtue

Laurentian

Manuella Vincter

Alberta

David Bailey

Toronto

François Corriveau

McGill

2002-2003
Manuella Vincter

Alberta

William Trischuk

Toronto

Tom Mattison

UBC

David Bailey

Toronto

François Corriveau

McGill

2001-2002
Tom Mattison

UBC

Manuella Vincter

Alberta

François Corriveau

McGill

David Bailey

Toronto

François Corriveau

McGill

2000-2001
François Corriveau

McGill

Tom Mattison

UBC

Scott Menary

York

David Bailey

Toronto

François Corriveau

McGill

1999-2000
Scott Menary

York

François Corriveau

McGill

Mike Roney

Victoria

David Bailey

Toronto

1998-1999
Mike Roney

Victoria

Scott Menary

York

Ken Ragan

McGill

David Bailey

Toronto

1997-1998
Ken Ragan

McGill

Mike Roney

Victoria

Pat Kalyniak

Carleton

David Bailey

Toronto

1996-1997
Pat Kalyniak

Carleton

Ken Ragan

McGill

Janis McKenna

UBC

David Bailey

Toronto

1995-1996
Janis McKenna

UBC

Pat Kalyniak

Carleton

Pekka Sinervo

Toronto

David Bailey

Toronto

1994-1995
Pekka Sinervo

Toronto

Janis McKenna

UBC

Mike Vetterli

Simon Fraser

David Bailey

Toronto

1993-1994
Mike Vetterli

Simon Fraser

Pekka Sinervo

Toronto

Steve Godfrey

Carleton

David Bailey

Toronto

1992-1993
Steve Godfrey

Carleton

Mike Vetterli

Simon Fraser

David MacFarlane

McGill

David Bailey

Toronto

1991-1992
David MacFarlane

McGill

Steve Godfrey

Carleton

Penny Estabrooks

Carleton

David Bailey

Toronto

1990-1991
Penny Estabrooks

Carleton

David MacFarlane

McGill

Richard Woloshyn

Simon Fraser

David Bailey

Toronto

1989-1990
Richard Woloshyn

Simon Fraser

Penny Estabrooks

Carleton

Bob Orr

Toronto

David Bailey

Toronto

1988-1989
Bob Orr

Toronto

Richard Woloshyn

Simon Fraser

H.C. Lee

Taiwan

David Bailey

Toronto

1987-1988
H.C. Lee

Taiwan

Bob Orr

Toronto

Richard Hemingway

Carleton

1986-1987
Richard Hemingway

Carleton

H.C. Lee

Taiwan

1985-1986
Richard Hemingway

Carleton