Year: 2015
Date: June 15, 2015 – June 19, 2015
Venue: University of Alberta
Past Congress
Attendance: 574
Keynote Speaker: Prof. Miguel Alcubierre, Nuclear Sciences Institute, National Autonomous University of Mexico
Keynote Title: Faster than the Speed of Light
CAP Congress started Monday, June 15 and concluded Friday, June 19 — Thanks to all who joined us at this exciting event.
PRINTED CONGRESS PROGRAM (including maps, directions, etc.) now available by clicking here!
Mark your calendars and bookmark this page for easy access to updates and program information.
Follow us on Facebook (CAPhys) and Twitter (@CAPhys, #CAPhys2015) for updates on the 2015 CAP Congress. Please help us publicize the 2015 CAP Congress, and particularly, the Herzberg Public Lecture by liking/sharing our Facebook posts and retweeting our announcements. For tickets: ticketf.ly/1J8y05F.
2015 CAP Congress online registration is now open. Click here for more information.
Click here to view the online congress program.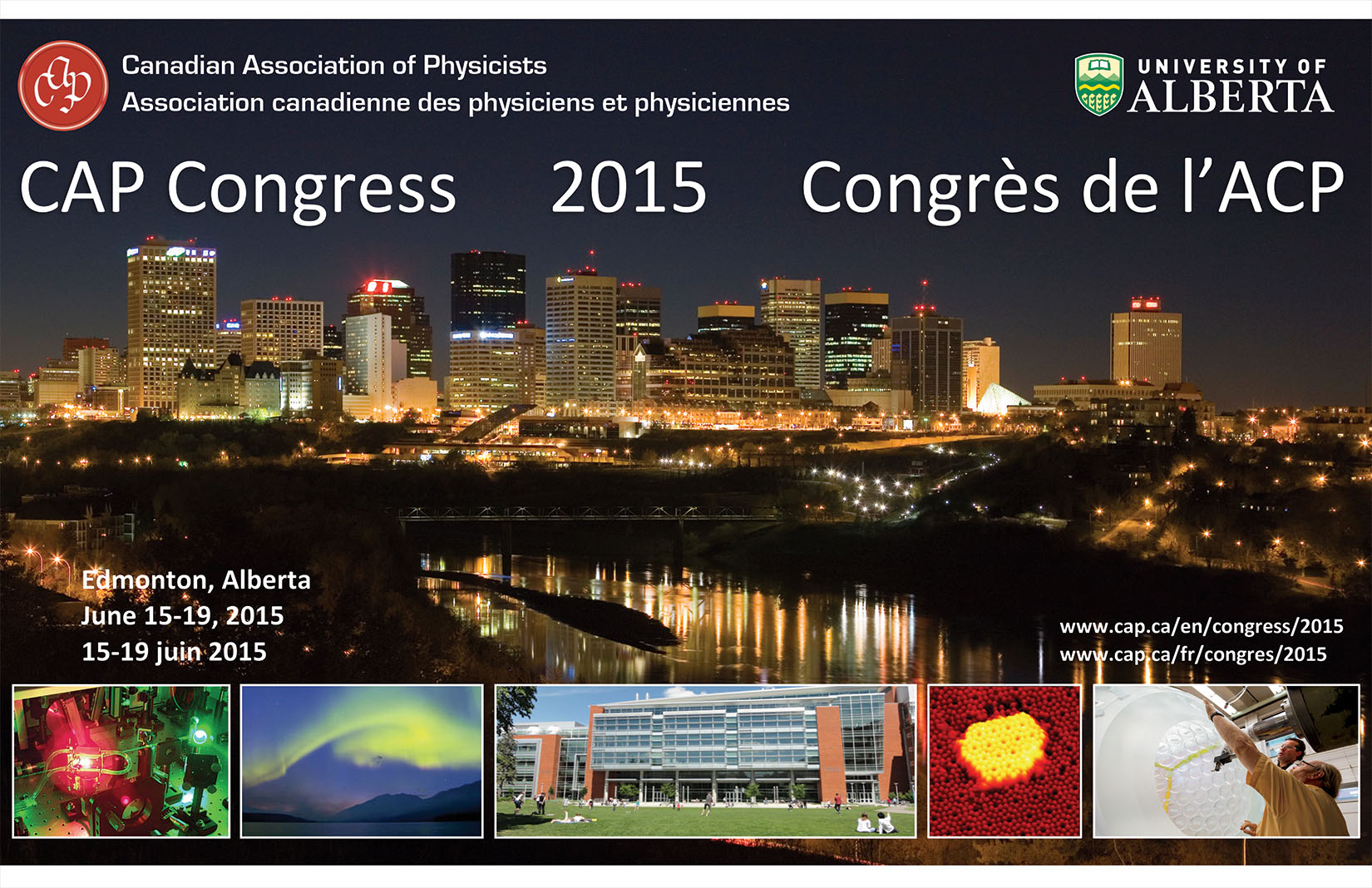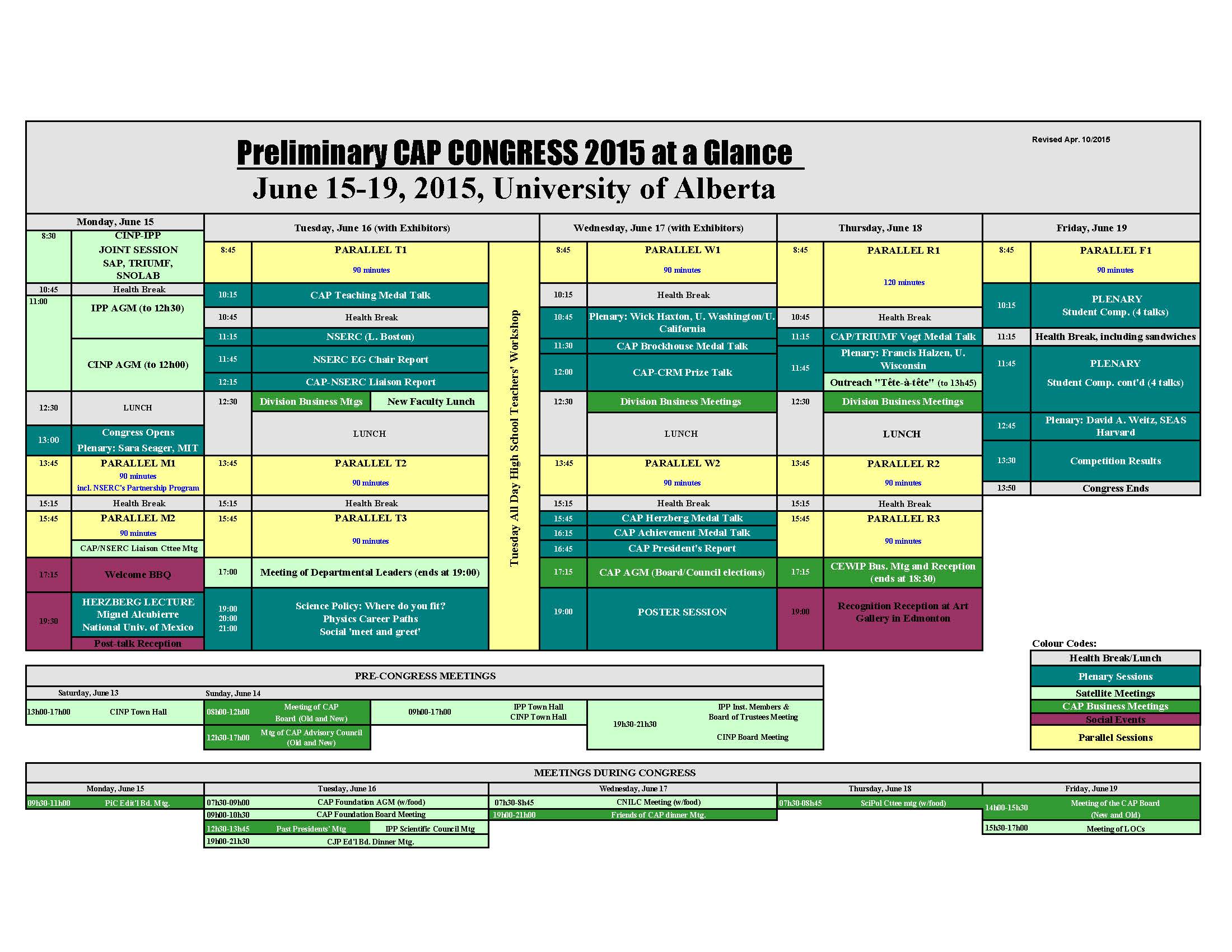 WARNING!
We were made aware that a telemarketing company called "Exhibitors Housing Management" or "Exhibitor Hotel Management" has contacted a number of speakers offering discounted hotel rates and claiming to be the CAP official housing provider.
The CAP did not hire a company for housing arrangements, nor authorized any housing company to contact delegates.
Please DO NOT provide personal information or credit card information to this company.
Hotels that offer negotiated rates for the CAP Congress are listed on our website at https://cap.ca/en/activities/2015-congress-edmonton/accommodation.
Please do not hesitate to contact us at capmgr@uottawa.ca or 613-562-5614, should you have any questions.