Organized by blackinphysics.org.  Distributed at the request of the Chair of the CAP's EDI Committee.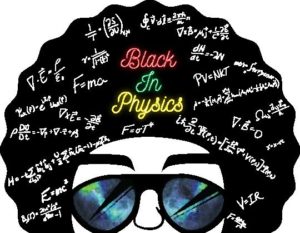 Black in Physics Week :  a week of professional and social events taking place from  October 25 to 31.
The week starts with an Open Mic Night on October 25th and ends with a Virtual Murder Mystery Halloween Party on October 31st, open to all.  Other social events include Coffee, Cookie, Chat: Postdoc/Jr Faculty Mix (Oct.26), Gabbing and Games: A UG/Grad Mixer (Oct. 28), Ask-a-Scientist (Oct.29, open to all), and a Let's get Quarky: DJ/All mixer on Oct.30.
Professional events during the week include:
Oct. 26 – How to be a Successful Student:  A panel geared towards UG/Grad

Oct. 27 – Navigating Work/Life Balance while Becoming an Independent Researchers:  A panel geared towards Grad/postdocs

Oct. 28 – 3-Minute Thesis Competition

Oct. 29 – Remaining Confident on the Road to Tenure:  A panel geared towards early career physicists, focused on imposter syndrome and mental health

Oct. 30 – Cultivating Agency as a Tool for Navigating Outside of Academia, including a job fair and networking event.
Full details of each event and the link to register for these free webinar events can be found here:  https://www.blackinphysics.org/events/2020-black-in-physics-week/
#BlackInPhysics is a week dedicated not only to celebrating Black physicists and our contributions to the scientific community, but also to reveal a more complete picture of what a physicist looks like.