Message from the President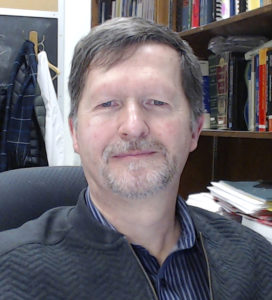 The Canadian Association of Physicists is in a time of change.  Under the able leadership of Richard MacKenzie, we have seen significant improvements to the CAP Website and to how we communicate with our members and the community at large.  I trust that you are pleased with the changes, and I would like to thank Marcello Pavan our Director of Communications, Francine Ford, Chantal Éthève-Meek, Ann-Marie Robertson, and Gina Grosenick for all their work in this regard.  This year will see further website design, the selection and implementation of a new Association Management (CRM) System, which will help us provide improved services to our members, and a continued review and improvement of our communication policies and practices.  The following achievements and activities should also be recognised
Science Policy (Kris Poduska)
CAP input was provided in a federal pre-budget submission and to the Fundamental Science Review and Innovation Agenda.
A successful Joint Science Policy / CAP-NSERC Liaison Committee Town Hall meeting was held at the 2017 CAP Congress to promote engagement in science policy among CAP members.
Member and Affiliate Services (Steven Rehse)
Created a new membership category for high school/CEGEP teachers
Developed material that promotes the benefits of CAP membership and encourages undergraduate students to join the CAP.
International Affairs (Jens Dilling)
Increase in international activity driven somewhat by new USA policies that impact the travel of international scientists.
investigating ways in which the CAP can become more engaged with international organizations such as the APS, the US National Renewable Energy Laboratory (DOE) and the Asia Pacific Centre for Theoretical Physics.
Professional Affairs (Mike O'Neil)
Improvements to the P.Phys. Professional Practice Exam and Continuing Professional Development (CPD) program.
Physics in Canada issue on "Professionalism in Physics"
Impact of the recent changes to the Ontario Environmental Protection Act is being monitored.
Student Affairs (Corina Andreoiu)
Support provided to the 2016 Canadian Undergraduate Physics Conference (CUPC) and 2017 Canadian Conference for Undergraduate Women in Physics (CCUWiP)
Support being provided for the upcoming Canadian-American-Mexican Graduate Student Conference in Physics (CAM) in August, the 2017 CUPC meeting in Ottawa in October and the 2018 CCUWiP conference in January
The CAP has many challenges.  If we are to thrive as an organization, we need to increase the size of our membership.  To do this the CAP must become nimbler and needs to provide greater value to our members. We also have to improve our governance model and ensure that all members of our community feel that the CAP is a welcoming scientific home.  All Board Directors have goals for 2017/18 that we anticipate will help us improve in these areas and I look forward to receiving your input as to where you have seen improvements and how we can do even better.  You will note that I have a new email address which will ensure that your messages do not get lost in the rest of my communications.  Please use it to let us know what is working and what is not.
Finally, four of our Board Members, Adam Sarty (Past President), David Lockwood (Secretary/Treasurer), Mike O'Neil (Director of Professional Affairs), and Jens Dilling (Director of International Affairs), reached the end of their terms at the June 2017 Congress.  I would like to express thanks to them, on behalf of the entire Board, for their valued contributions over many years, both as Board Members and in their specific executive and portfolio roles.  Their roles are being filled by Gordon Drake (Secretary/Treasurer), Daniel Cluff (Director of Professional Affairs), and Rita Kanungo (Director of International Affairs).  Shohini Ghose has joined the Board as Vice-President Elect.  I hope you will join me in welcoming them as new Board Members, thanking them for their commitment to the Association, and will be prepared, when approached by them and others on the Board, to play an active role in creating the CAP of the future.
Enjoy the balance of your summer.
Stephen Pistorius
president@cap.ca
Science Policy Report
Kris Poduska, Director of Science Policy
Canadian science is on the precipice of big changes, and you can help make it happen.

The state of fundamental science in Canada was recently evaluated in a remarkably detailed document (the Naylor report), at the request of the federal government. The full report is available online (http://www.sciencereview.ca/eic/site/059.nsf/eng/home). Among its many recommendations, the report emphasizes the need for: 1) substantial increases to fundamental science funding, 2) major changes to the way government assesses and supports scientific priorities, and 3) better support to universities for indirect research costs related to administration and research facility operations. These recommendations are in line with comments submitted by the CAP, including explicit mention of increases to investigator-led NSERC Discovery grants. In the words of the panel's chair, Dr. C. David Naylor, "This report sets out a multi-year agenda that, if implemented, could transform Canadian research capacity and have enormous long-term impacts across the nation."
Although the rhetoric in the Naylor report is very exciting, the government is under no obligation to follow through on the report's recommendations. The document is not a road map for implementing all of the recommendations, but it does outline some reasonable strategies for meeting the $1.3 billion dollars annual funding boost, and also offers suggestions for how to reshuffle funding governance. It is clear that implementing the Naylor report will take a considerable amount of financial and political capital.
The CAP has recommended adoption of the recommendations contained in the Naylor Report in its pre-budget submission (https://cap.ca/publications/cap-news/) to the Federal Finance Committee responsible for the 2018 federal budget. We also need advocacy from the physics community to make clear to politicians why fundamental science in Canada needs this expensive reworking. It is important for each of us to keep communicating the value of our work to everyday Canadians. If we can help the general public to appreciate and value Canada's science advancements, we make a strong case to MPs and Ministers that implementing the Naylor report will help Canada.
To lend your support, visit https://cap.ca/about-us/committees/science-policy-committee/the-naylor-report/ or contact our Director of Science Policy, Kris Poduska (kris@mun.ca).
Congress Report

The 2017 CAP Congress was held May 29-June 2, 2017 at Queen's University in Kingston Ontario.  521 registrants attended throughout the week to learn about the latest physics research and professional practice, to network, and to be updated on the CAP and latest matters of science policy and funding.  The Herzberg Memorial Public Lecture featuring Dr. Art McDonald, co-recipient of the 2015 Nobel Prize in Physics was one of the many highlights of the Congress.   In addition, the CAP and its Divisions recognized excellence in physics research, teaching, service and student presentations through the presentation of Medals and Awards at the well-attended Awards Session at the end of Congress.  Our thanks go out to the Local Organizing Committee, chaired by James Stotz and David Hanes, and the more than 60 student volunteers that made the Congress a success.
The 2018 Congress will be held June 11 – June 15, 2018 at Dalhousie University, Halifax, NS.    The co-chairs of the Local Organizing Committee are Harm Rotermund and Ian Hill.  The Program Chair is Bruce Gaulin, CAP Vice-President (gaulin@mcmaster.ca).   We invite members to contact Bruce if they have suggestions for plenary topics, special sessions, or if they have input on what worked well (and should be maintained) or what could be improved for the 2018 Congress.
Communications Report

Communications Strategic Plan
Marcello Pavan, Director of Communications
The last year has seen a flurry of activity in CAP communications as we started implementing the Communications Strategic Plan.  We are happy to report that the initial phase of the Plan is almost complete in that:
a new website was launched
a new "electronic newsletter"  (dubbed "eFlash" and eNews") plan has been implemented
our social media activity was ramped up (see report below)
we undertook a comprehensive rebranding initiative, culminated by the recent launch of the new CAP logo and new @cap.ca e-mail addresses for the office staff and CAP President, and
the CAP had a full-time Communications Coordinator in the office until the end of June, replaced for the near term with a communications professional on a part-time consultant's contract.
A request for proposals has been sent out for a new "customer relations management" (CRM) system for the office, which when implemented will greatly improve the CAP's ability to process memberships, event planning, and communications.
All in all it has been an exciting year that sets the foundation for the CAP to tackle other aspects of our overall Strategic Plan.
CAP Social Media Campaign Report
Prepared by Jenna Saffin, CAP/SNOLAB intern 2017
The CAP, once again, used social media at Congress 2017 to share snapshots of the conference and important information. In keeping with the CAP's ongoing strategic communication plan, after Congress we created a report to evaluate this social media activity to measure our success and determine what steps the CAP can take to strengthen and grow its social media presence.
During Congress 2017, the CAP gained followers on Facebook and Twitter, and saw a surge in the number of impressions our content generated. Content that made physics relatable to more general audiences was more popular and had a wider reach – in some cases far beyond our own social media followers.
Knowing who our social media audiences are (and that they may not be the same demographics as the CAP's membership) is key to seeing growth and success on these platforms. Inviting two-way engagement with our audiences and posting/tweeting consistently are two strategies that can help us grow our social media presence moving forward. It is encouraging to know that social media is a valuable tool the CAP can use to share and celebrate physics in Canada.
The CAP's Communications Strategic Plan is a work in progress.  As always, we look forward to hearing your feedback and your comments about any aspect of the plan. Please email your input to the Communications Coordinator at  capcomms@uottawa.ca .
CAP Member Paul Corkum awarded 2017 Royal Medal From the UK Royal Society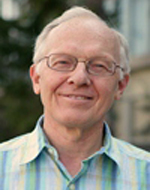 CAP member Paul Corkum of the University of Ottawa has been awarded one of the 2017 Royal Medals given out annually by the Royal Society in the UK to honour researchers who have made exceptional contributions to science.
Corkum received the £10,000 Royal Medal for his contributions to laser physics and for his pioneering work in the new field of attosecond science. Corkum has demonstrated how attosecond (10–18 s) optical and electron pulses can be created by controlling the interaction between laser light and matter. Using such short electron pulses, he has also made the fastest ever "real-time" measurements and combined them with sub-0.1 angstrom spatial resolution. This technology will allow scientists to perform simultaneous measurements at the fundamental space and time scale.
Corkum will be formally presented with his medal at an awards dinner in the fall. More information about the Royal Medals can be found here.
Physics in Canada Vol. 73 (3)
Upcoming issue: Science Outreach Vol. 73 (3) (Marina Milner-Bolotin, Sarah Johnson)
The third issue of 2017 will be a theme issue on Physics Outreach in Canada which is scheduled to be out to members/subscribers by the end of October. The papers in this issue will discuss various physics and science outreach activities taking place all across Canada. Guest Editors for this issue include Marina Milner-Bolotin (University of British Columbia) and Sarah D. Johnson (Simon Fraser University).
Feature articles:
High School Outreach by Postsecondary Students, by Miriam Hewlett and Svetlana Barkanova (Acadia University)
Inquiry-Based Education at Canada's Synchrotron Facility, by Tracy Walker (Canadian Light Source)
Bringing Quantum to the Masses, by Martin Laforest (Institute for Quantum Computing)
Medical Physics Outreach at Ryerson University, by Graham Pearson (Ryerson University)
Science Rendezvous: Innovation in Science Outreach for Canada, by Kelsey Miller (Science Rendezvous, Toronto)
Girls Exploring Physics, by Sarah Johnson (Simon Fraser University)
IsoSiM Program: Fostering the Next Generation of Science Leaders, by Stuart Shepherd, Lisa Lambert and Elizabeth Montroy (TRIUMF)
Outreach Opportunities for Undergraduate Students through the Physics Communication Course at the University of Guelph, by Joanne M. O'Meara, Christian Schultz-Nielsen, and Martin Williams (University of Guelph)
Phunky Physics at the University of Windsor, by Chitra Rangan (University of Windsor)
Family Mathematics and Science Day at UBC Faculty of Education, by Marina Milner-Bolotin and Valery Milner (University of British Columbia)
Four Decades of High School Physics Olympics Competitions at the University of British Columbia, by Theresa Liao, Janis McKenna and Marina Milner-Bolotin (University of British Columbia)
Using Photo-Research Exhibits as Science Outreach, by Eden J.V. Hennessey, Mindy D. Foster and Shohini Ghose (Wilfrid Laurier University)
Visit our Physics in Canada website at https://cap.ca/pic-pac/ for the full, searchable, archive of published issues.
Upcoming deadlines

Prizes, Scholarship and Awards' deadlines coming up
Boris P. Stoicheff Memorial Scholarship will be awarded by the Optical Society (OSA) in 2017
http://www.osa.org/en-us/foundation/programs/boris_p_stoicheff_memorial_scholarship/
Michael Smith Awards for Science Promotion (September 1)
http://www.nserc-crsng.gc.ca/Prizes-Prix/Index_eng.asp
Upcoming events of interest
2017 August 14 to 25 SSI 2017:45th SLAC Summer Institute 2017, Menlo Park, California
https://www-conf.slac.stanford.edu/ssi/2017/
2017 August 20 to 25 FEL'17:38th International Free- Electron Laser Conference, Santa Fe, New Mexico
https://www.fel2017.com/
2017 August 20 to 24 IBIC'17:International Beam Instrumentation Conference, Grand Rapids, Michigan
https://indico.fnal.gov/conferenceDisplay.py?confId=12353
2017 August 21 to 24 SSQRM 2017:Summer School in Quantitative Risk Management 2017, Montreal, Quebec
http://qrmtutorial.org/
2017 August 21 to 25 ACAT 2017:18th International Workshop on Advanced Computing and Analysis Techniques in Physics Research 2017, University of Washington, Seattle
https://indico.cern.ch/event/acat2017
2017 August 27 to September 01 ISOSIM 2017:Isotopes for Science and Medicine 2017, Pender Island, Vancouver, Canada
http://www.isosim.ubc.ca/summerschool2017
2017 August 28 to September 14 RISK 2017:Centre de Recherches Mathematiques Thematic Semester Risk in Complex Systems 2017, Montreal, Canada
http://www.crm.math.ca/risk2017
2017 September 1st to 05 PANIC 2017:The 21st Particles and Nuclei International Conference 2017, Beijing, China
http://panic2017.ihep.ac.cn/